FULLY GUIDED TOUR COMPANIES

:

Guided tour companies not only make all the arrangements, but you will have a guide on the ground (often more than one) to make sure things run smoothly and offer insights that you would probably miss if travelling on your own.  I only recommend small group tours.  FYI, some of these links may be affiliate links, so I may earn a commission, but it is at zero cost to you.
 Active Adventures
 Active Adventures (not to be confused with my similarly named Active TRAVEL Adventures podcast and this website) offers truly outstanding fully guided, virtually all inclusive adventure travel to epic destinations to both the north and south islands of New Zealand (they are a Kiwi based org so they know this country better than anyone!), the Himalayas – Everest Base camp, Annapurna and Upper Mustang, Europe – Mont Blanc (Episode 007), the Dolomites, and the Italian Lakes district, and South American – Peru (Episode 014), Ecuador and the Galapagos, and Patagonia (Episode 012).  Um, yeah, I want to go on all of them!
 Active Adventures carefully curates each adventure to offer you the best that the region has to offer, from the sites you visit, to the people and culture you mix with, to the food you enjoy (and did I mention it's all inclusive???).  What I like about Active Adventures is that they also mix it up so you're not just hiking or biking the entire trip.  They usually throw in some kayaking, canyoning, or other cool activities to give you an incredible experience and memories.  Plus, in these small group guided trips, you will have a knowledgeable Kiwi guide from Active and often a local guide to help you get the most out of your adventure. For the busy adventurer, this is the way to go… you simply write a check and show up.  You have the time of your life and Active takes care of the rest.  
 Active Adventures' vacations are challenging but definitely doable- remember the bar is set so that my 58 year old reasonably fit body has to be able to do it.  I love that their goal is for you to actually EXPERIENCE rather than simply visit a country.  I hear repeatedly that once you travel with Active Adventures, you don't look anywhere else.  When you get home, you simply look over their itineraries on their excellent website and pick out your next epic adventure!  (The Active Adventure logos on this page are clickable lnks).  
Wildland Trekking
Wildland Trekking.com offers fully guided tours in the USA and overseas.  One cool thing about them is that they offer a variety of ways to fulfill your adventure needs:  some trips you backpack, others are day hikes.  Sometimes you sleep in a tent, other times a mountain hut or inn.  On their extraordinary Tanzania cultural safari add-on to their Kilimanjaro trek, you even camp in a Massai village!  I love how they hike in my beloved NC mountains, as well as all the best places in Arizona, California, Colorado, Montana/Wyoming, Utah and Washington state, in addition to some cool overseas destinations.
 Backroads
Backroads has outstanding adventures throughout Europe, the US, Canada, Latin America and the Caribean, Asia and the Pacific, and Africa.  These guided tours may include biking, walking or hiking, camping, active culinary, snow adventures, or multi-sport adventures (plus river and ocean cruises).  You can search Backroads excellent website not only by location and activity, but also by travel type (solo, couples, family, friends, or private tours).  
Usually the tours offer different exertion levels on a given day, so you can take it easier or make it harder, as you see fit each day.  If you are looking for a company that takes care of all the details for a top of the line experience, this is certainly a company to consider.  I know of people who have taken more than a dozen Backroads adventures!
SELF-GUIDED TOUR COMPANIES:
 Self-guided tour companies make all the arrangements for you, but you travel on your own without a guide or group.  You get an itinerary and a map, luggage transport each day, and breakfast (usually), but you are on your own for the rest.
BIKETOURS.com
BikeTours.com plans out your entire European cycle tour, and can provide both regular AND electric assist eBikes! You'll be provided with the itinerary plus you can also add on GPS.  Your luggage is transported to your well-chosen and comfortable accommodations each day.  This is a great option for those that prefer to go at their own pace, or who like to stop a lot, and/or take coffee and lunch breaks on their own timetable – not to mention start times as well!
MACS Adventures
I discovered this company when I hiked the West Highland Way in Scotland.  MACS Adventures did an outstanding job planning my trip for me!  MACS offers self-guided walking and cycling holidays.  This means that they plan the intinerary, make the arrangements, transfer your luggage daily (YAY!  All you need is a daypack!)  and provide you with maps and other helpful information.  But unlike fully guided trips, you do the trip on your own without a guide.  This makes the trip much more affordable, but you may have more challenges and may have to figure out some issues on your own once out there.  They offer a help line, but remember that you are often out of cell range.  Not usually an issue, but something to consider. I think that's part of the challenge!
 You can plan your adventure on the super easy Macs website.  MACS has walking and bike trips throughout Europe, Asia, and both North and South America.  I love their "Holiday Finder":  you can plug in the location, activity, exertion grade and month you want to travel, and the finder helps narrow down the field for you.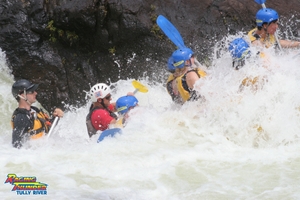 Remember, some of my recommendations may be what are called Affiliate Links.  This means that, should you decide to purchase something from them using my link, that I may earn a small commission.  Don't worry – it won't cost you any more, and often the companies offer ATA members a special deal.  I try to put out the best content possible on this website and the podcast, and you can show your support of Active Travel Adventures and show me a little love, by please using my links if you are planning on buying from them anyway.  It helps cover some of my costs.  Many thanks!  Kit